Librariana
E-mail
Archives

Extra sugar, extra salt, extra oil and MSG!
Friday, February 27, 2004
MORE LINKS
Call and Response, who put out one of the best pop records of the new millennium,* have a
second album
coming out (finally!) on Badman Recording Co. The MP3 suggests a mellow change of tone for the band, which isn't really what I was hoping for, but it still sounds pretty creamy.
In other sequel news, check out
Thy Dungeonman II
. Great stuff:

You decideth to get some hay and grabs ye a handful. What ho! Within thine handful of hay lies a spot of MOLDY BREAD. You discard the hay and gently slide the moldy bread into your loin-cheese cloth. Eww.

This is why God invented the internet.
*(I'm talking about the original Kindercore version of the album, I can't vouch for the re-jiggered Emperor Norton reissue)
Thursday, February 26, 2004
CATHARSIS
The last few weeks of my life have been pretty draining (as has the world situation in general).  Here's a little sweet relief:
Spank Bush.
  I know it isn't much better than the petty Clinton-hating of the last decade, but this is something I need right now.
David Hasselhoff video
.  Has a nice kind of surrealist feel to it. 
Beatles discography
.  I just watched the entire "Anthology" series and have been rediscovering a lot of good Beatles music.  I think I've spent too many years loving
Revolver
while losing sight of the greatness of
Rubber Soul
and
Help!
.  "Flying" and "Baby You're A Rich Man" from
Magical Mystery Tour
really struck me, too, but I'm definitely most enamored with the 1965-66 Beatles most of all.  Sgt. Pepper's and the White Album have some amazing moments, but a lot of the stuff from 1967 to the end doesn't sound like "The Beatles" to me so much as a rock band experimenting out of boredom.  Maybe it's just a phase I'm going through, but "I Am The Walrus" just annoys the Hell outta me, and the first four tracks of
Abbey Road
seem like a tragic error.  Anyway, this website has a nice synopsis of the stories behind the songs, with detailed session and musician information.   
I also got
the Raveonettes
album
The Chain Gang of Love
and really, really like it.  Take the Magnetic Fields'
The Wayward Bus
filtered through the Jesus and Mary Chain, give it just a touch of Yo La Tengo's
Fakebook
, and you get the derivative noise-pop perfection of the Raveonettes.   Or...if the Velvet Underground only played covers of the Chiffons, the Shangri-Las, and the Shirelles.  I've tried listening to a few other "top of 2003" bands that I'd never heard before, like the Rapture and the Coral, and have been unimpressed, but I definitely dig these Danes.  And they're on a major label!  Hooda thunk?
Most recently read: all five books of
Douglas Adams'
"Hitchhiker's Guide to the Galaxy" "trilogy," and Nick Hornby's
Songbook.
Last seen:
Devil's Playground
.  Recommended.  Them's some screwy Amish kids, awright, but not that much different than most small-town kids: unsure of their futures and messed up on drugs and booze.
Album cover of the week:
Wednesday, February 25, 2004
CRACKING TOAST, GROMIT!
On a whim I decided to check in on
Nick Park
and see what the adorable lil' claymaster has been up to lately, if anything at all. Good news, everyone! There's a
Wallace &amp Gromit feature
on the way in 2005, titled
The Curse of the Wererabbit
. It was originally called
The Vegetable Plot
, but they've honed in on a snappier title without significantly altering the plot, from what I can tell. So far the only cast listed is Peter Sallis (voice of Wallace), Helena Bonham Carter and Ralph Fiennes. It's good to see that they're keeping things nice and British even though Hollywood (the "K" in "SKG") is involved. Aardman Animation also did a series of shorts for the BBC in 2002 called
Cracking Contraptions
as a sort of test run. Those don't seem to be available anywhere now but maybe they'll show up as extras on the "Wererabbit" DVD.
Tuesday, February 24, 2004
A CHILDREN'S SONG
The Brian Wilson "Smile" concerts are in progress in England as we speak, soon to spill over onto the European mainland.  Why am I not hopping on the first plane overseas?  
Pitchfork
is suggesting that an album will be released this fall, but offers no source for the information, and it's the first talk I've heard of an official release (there's still no mention of such a thing on
Brian's website
).  I doubt it would be a finished version of the original recordings (perpetuating my inextinguishable desire for more overpriced bootlegs) but probably a CD or DVD based on the concert performances.  
More reviews of the concerts at
The Guardian
,
BBC
, and
NME
.  Also:
Billboard
, 
CNN
, and
MSNBC (AP)
.  
I have yet to find a reliable source for the setlist, unless the sequence changed over the course of the first three nights in London.  Here's
a somewhat illegible fan's list
from BrianWilson.com,
this one gets some song titles wrong
and seems to be based on that same fan posting, and
another blogger tries to piece together something coherent out of the online muck
, none of which match the Pitchfork setlist, which was supposedly culled from
The Smile Shop
.  You'd think it would be simpler than that.  Anyway, here's SMiLE 2004 (maybe?), divided now into three sections. Some of these tracks can be found on disc two of the
Good Vibrations
box set, although many of them exist in multiple forms and a few can only be found on bootlegs:  
01 Our Prayer
02 Gee [aka "How I Love My Girl"]
03 Heroes and Villains
04 Barnyard [suite incorporating "Do You Like Worms," "Bicycle Rider," "Heroes and Villains," and "Barnyard"]
05 The Old Master Painter
06 You Are My Sunshine
07 Cabinessence
08 Wonderful
09 Look
10 Child Is The Father Of The Man
11 Surf's Up
12 I'm In Great Shape
13 Workshop [incorporating "I Wanna Be Around" and "Friday Night"]
14 Vegetables
15 Holiday
16 Windchimes
17 Mrs. O'Leary's Cow
18 I Love To Say Da-Da
19 Good Vibrations
(I'm still going to end my version with "Surf's Up," no matter what Brian is doing now. Also, I've never heard of "Gee/How I Love My Girl" and there's no mention of it in Domenic Priore's
Look! Lisen! Vibrate! Smile!
, so I'm curious about that.)
GOING MOBILE
My roommate John and I hit the road late Thursday night to visit our friends Ben and Erica in Madison, only to run into a nasty wall of frozen slush just east of Hudson.  What should've been a relatively managable 4.5 hour drive turned into a 6+ white-knuckle nightmare.  Every time a semi passed I could barely keep the car on the road, and while I didn't want to spend the night in a freeway motel, I really wasn't sure if we could make it.  Fortunately, we were saved by our mobile cellular telephones.   
After it was clear that we weren't riding the storm out, we stopped to call Ben and he found a website called
Road Weather
with frequently updated road temperatures.  According to them, if we could make it to Black River Falls the roads would be above freezing.  The storm was moving northeast and we were going southeast, and it looked like that was the crossing point where things should clear up.  We decided to go for it and *behold! the miracle of the internet!* all the information Ben found was correct.  Hooray!  So we spent the weekend watching TV (because, you know, we can't do that at home), playing Resident Evil Zero, and enjoying the cats (all four of 'em) in the comfort of our friends' living room.  
Soundtrack to the road: Blackalicious, AC/DC, Dio, The Action, The Beatles, Built to Spill, Califone, Mission of Burma.  
Watched: Strangers With Candy, Upright Citizens Brigade, David Cross: Let America Laugh, some really weird cable access stuff, part of Hitchcock's
Spellbound
(which I can't believe I've never seen) and
The Devil's Advocate
, a brilliant morality tale about a conflicted young defense attorney who...well...heh heh...hmhmhm...pfffft...BWAH-HA-HA-HA-HA-HA!!!!!!!!!!!!  Guilty pleasure.  
I took these flattering photos of myself sometime after 4AM, when we arrived in Madison wild-eyed and frazzled (discovering, in the process, another stupid feature of my camera phone):  
Doing my best Eraserhead impression.
Mauled by ducklings!
Wednesday, February 18, 2004
TODAY IN GBV HISTORY

February 18, 1993: GBV masters Bee Thousand in Cleveland. Robert Pollard meets Doug Gillard at Sokolowski's University Inn.

That's from my most excellent 2004 Guided By Voices calendar. It came with
Hardcore UFOs
when I ordered it from
Insound
, and makes a nice companion piece to my small but growing collection of GBV ephemera, including a GBV bottle-cap opener keychain and a lousy promo photo of the TVT-era band. Rockathon is having an auction/sale of GBV posters signed by Bob right now, too, and I'm having a hard time keeping my wallet in my pocket (should probably just flush the damn thing down the toilet).
Anyway, two new cats in my life (details to follow) and a trip to Madison, WI, this weekend means no time to waste on my stupid blawg. The good news is, after all these years of searching I have finally identified
the most fabulous object in the world
. After this, all else has little meaning...not that that's stopped me from purchasing a two-tier keyboard stand for my Korg MS2000 and Wurlitzer electric piano so I can dress up like a wizard and pretend I'm Keith Emerson.
Friday, February 13, 2004

ONE TO GROW ON (x4)

"Too many whites are getting away with drug use. The answer is to go out and find the ones who are getting away with it...and send them up the river."
--Rush Limbaugh, 1995

"Am I the evil genius in the corner nobody ever sees come out of his hole? It's a nice way to operate, actually."
--Vice President Dick Cheney, 2004

"How many times do you get away with this - to take a woman, grab her upside down and bury her face in the toilet bowl?"
--Arnold Schwarzenegger, 2003

"So you can deflate and inflate your breasts on command. It's a whole new concept. Because there's some guys who like little breasts and some guys who like big breasts. Wouldn't it be nice if you could play both sides, sometimes even simultaneously?"
--Arnold Schwarzenegger, 2003

(Sources: LA Times, USA Today, Entertainment Weekly, Rolling Stone, Newsweek, Salon.com)


Wednesday, February 11, 2004

JONATHAN'S POETRY KORNER

"Images" by Tyrone Green:

Dark and lonely on a summer night
Kill my landlord,
Kill my landlord.
The watchdog barkin'
Do he bite?
Kill my landlord,
Kill my landlord.
Slip in his window.
Break his neck.
Then his house I start to wreck
Got no reason,
What the heck?
Kill my landlord,
Kill my landlord.
C-I-L-L my landlord.

Two Sundays ago, when we were less than halfway through the heaviest snowfall in four years, Kelly was kindly brushing the snow off my car while I tried to start it in sub-zero temperatures. Some of the snow sprinkled onto the short little sidewalk behind my building, and after staring at Kelly for several long, uncomfortable seconds, my landlord came over and said "tell Jonathan not to park so close to the sidewalk. You're getting snow on the area I just cleared." Honey, IT'S GOING TO SNOW FOR AT LEAST 24 MORE HOURS! YOU'RE GOING TO HAVE TO SHOVEL IT AGAIN ANYWAY!!!! ARGH!!!!!!

It wasn't just that which drove me bonkers, though. As we were coming down the stairs to leave my landlord (who shall henceforth be known as "Cruella") popped her head around the corner and launched into this incoherent decree that I needed to get my parking spot shoveled by Tuesday "before the plows come." I think she was worried about piles of snow building up in the alleyway but, still, c'mon. She didn't say "hi" or anything, just "I need you to blah blah blah blah" and then five minutes later she's criticizing my girlfriend for brushing some snow in the wrong direction. "Does she nag the other tenants, like this?" I wonder.

A few days later I wake up to find a sign on my door saying "BACK DOOR FROZEN / USE FRONT DOOR." What??? There's only one way to get around the building to the back where my car is parked and Cruella has not cleared a path, so we're trudging through thigh-high deep snow at 8:30AM. Why is the door frozen shut? Why is she not working vigilantly to get it fixed? She's not even in the building. Later that day I find out water is leaking into my roomate's bedroom through the light fixture in the ceiling (we're on the second floor). The same water, I assume, that's been pouring down the back of the building and causing the door to freeze shut.

Cruella got that fixed the same day, fortunately, but in the meantime so much water is collecting at the base of the building that her precious sidewalk (the one she works so hard to shovel) is now a small ice rink. Seriously, the ice is inches thick and she puts up a sign that says "CAREFUL: SLIPPERY" or something similarly redundant and unhelpful. This builds up for several days and she hasn't put down any salt, and then I slip on the doorstop and fall flat on my back. "THIS IS UNSAFE" I hastily scrawl in angry ink on her stupid sign. The next day she has gotten rid of all the ice.

Last night I came home from work to see another "DOOR IS FROZEN" sign on the back door. No f--king way. Not about to walk around the house again (Cruella has still not cleared a path, mind you), I try the door just in case, and it opens. As soon as I get through the door Cruella is poking her head up from the basement again to tell me that she'd "appreciate it" if I wouldn't use the door while it's in this condition. Really? Well, I'd appreciate it if you'd fix the damn problem! Oh, my God. So I told her, in a friendly tone of voice that she herself is incapable of producing, that I didn't feel like walking through snowdrifts that go up to my waist. In other words, shovel around the building and I'll think about using the front door.

So now I'm mad. She's been nothing but unpleasant to me for weeks about nitpicky little problems and now we've got a serious building maintenance and safety issue on our hands that's not getting taken care of. I found out a light fixture in the hallway was also leaking water through it. I'm waiting for the friggin' roof to cave in, next. Since Cruella has proven herself incapable of responding to a serious problem (not to mention civilized conversation) I filed a complaint with the city. I'm pretty sure she's on shakey legal ground when there's only one exit from a building with four units. The little heater she's got plugged in next to the frozen door is not fixing the problem. I cannot wait to move out of that place.

I leave you with another poem:

Any required means of egress exposed to the elements shall be kept clear of rubbish, snow, ice and other such obstructions at all times. All vertical ladders and other emergency fire escapes not recognized as a required means of egress shall be maintained in good order and repair. (Code 1960, As Amend., § 75.080; 78-Or-244, § 39, 11-22-78; 79-Or-109, § 2, 5-25-79; 82-Or-106, § 32, 6-11-82)


Friday, February 06, 2004
HOW MUCH IS TOO MUCH?
For awhile it seemed like I'd get a breather from cool new albums this year, but already I'm hearing rumors of upcoming releases from all kinds of great people.  Stop this spooky whispering in my ears, please!  Why won't you leave me alone?  GET OUT OF MY HEAD!!!
...i.can't.hear.you..i.can't.hear.you..i.can't.hear.you...
...
Anyway, here they are, the tempting li'l devils:  
February
The Owls - Our Hopes And Dreams
Trans Am - Liberation
Papa M - Hole of Burning Alms
Will Oldham - Seafares Music  
You can already buy local sweethearts (and Hang Ups affiliates) The Owls first CD release direct from
magic marker records
.  Trans Am return with a somewhat political effort, clearly agitated by the domestic political scene.  I scored a promo release from my distribution pal Dean and was surprised and excited by this change of direction from the usually smirking trio.  After their performance on Monday, I'm guessing the new Papa M full-length will see a more rootsy approach than my beloved
Live from a Shark's Cage
album, which was a largely wordless foray into filigreed minimalism.  Oddly, then, Will Oldham may be picking up the slack in that department with his instrumental soundtrack album
Seafares Music
.  Details are still sketchy on this one (instrumental sea shantys?) other than that it only has four tracks.  He's also releasing
Greatest Palace Music
in March under the Bonnie "Prince" Billy moniker, apparently having re-recorded many Palace classics, including "I am a cinematographer" and "New Partner."   
March
The Hold Steady - Almost Killed Me
Iron and Wine - Our Endless Numbered Days  
The Hold Steady, if you haven't already heard, are the second coming of Lifter Puller.  Featuring LP mastermind Craig Finn rocking the mic and former LP bass player Tad Kubler on guitar, plus a couple of other swell dudes and a whole batch of amazing new songs.  If Craig seemed to be getting a bit redundant (and too in love with his own voice) on the electronic brokerdealer project, all doubts will be obliterated when you hear his new band.  I have great hopes for this record.  The Iron &amp Wine CD should be nice, too, even though I hear Sam Beam will be eschewing the bare-bones lo-fi approach of his first full-length.  
April
Elf Power - Walking With The Beggar Boys
Múm - Summer Make Good 
Tortoise - It's All Around You
Modest Mouse - Good News for People Who Love Bad News  
I should probably stay out of all record stores and keep off the internet during April.  I'm sure I don't need another Elf Power CD, but this one features The Glands' bass player!  I love the Glands and I'm pretty sure they broke up, so any little peep out of those guys is kind of exciting for me, even if it is just the bass player.  The problem with Elf Power is I tend not to listen to their records more than a few times.  A new Tortoise album is usally a big event, but I wasn't really that satisfied by
Standards
, so I'm not sure how excited I should get about this new one.  I probably don't need a new Modest Mouse record, either.  Múm, however, are still fresh as a daisy in my mind, so I have little doubt in my mind that this will be a must-have.   
May
Magnetic Fields - i
The Polyphonic Spree - Together We're Heavy
Mission of Burma -
tba
Ack!  Choke!  Spurt!  I can only be happy in May, from the looks of this.  I mean, Stephen Merritt is extremely unreliable, but nothing he's put out with the name "Magnetic Fields" on it has disappointed me yet.  And I'm just dying for more Polyphonic Spree.  Their first album was a bit light on content, but provided such huge highs when it was on.  Meanwhile, that the Mission of Burma reunion has gone so far as to produce only their second ever LP is a true wonder to behold.  And it's coming out on Matador!  Cool.  
...and beyond
Sparklehorse - 
tba
Elliott Smith - From A Basement On The Hill
Sigur Rós - 
tba
I've just heard that Mark Linkous has been recording a new Sparklehorse album with none other than Dave Fridmann, and that it may be coming out this summer.  I quiver with prickly anticipation.  Elliott Smith's (possibly unfinished) sixth album should be getting released sometime this year as well.  That's going to be a tough listen, obviously.  And finally (for now), Sigur Rós are apparently working on a new record, but it may not see the light of day until 2005.  Mark your future calendars!
POLITICS AS USUAL
So disheartening. 
Bush includes the president of Yale University and a former CIA deputy director to the investigatory panel looking into "intelligence failures" prior to our invasion of Iraq.
  President of Yale.  Bush's alma mater.  A dispassionate, nonpartisan expert, to be sure.  Ditto for the CIA guy, and John McCain, who has been licking Bush's boots lately.  What in the Hell are these guys going to say other than what Bush keeps repeating (that they acted in our best interests and no intentional wrongdoing was done)?  Tell that to the dead Iraqis and American soldiers.  
Meanwhile, Minnesota Governor Tim Pawlenty, after gutting the Minneapolis Public Library (via Local Government Aid cuts), is now looking to
take money from Native American casinos and expand our prison system.
  Cut taxes, take from Indians, throw more people in jail.  Great plan, Tim.  Oh, and let's get that death penalty rolling, too.  I'm sure that won't cost us anything.  Maybe they can rehire library clerks to strap down the victims of the State.  
"In order to maintain Minnesota nice for everyone else, we need to get Minnesota tough on criminals."
Let's hope that's going to return as his re-election campaign slogan. 
Meanwhile, his approach to education is haphazard at best, and while he constantly praises his cap on spending and tax increases, that doesn't stop him from
borrowing, borrowing, borrowing.
  And did I mention toll-roads?  Great.  I love that my fellow Minnesotans don't want to pay more gas tax but
they like toll-booths because they think they can avoid them
.  I'm really not looking forward to the traffic jams this is going to cause. 
On the other hand,
Minnesotans appear to favor building state-sponsored casinos
(why bother when we can take a slice of the tribes'?) but Pawlenty has not supported such a plan, while he does want to spend borrowed government money on new stadiums, again going against the will of the people. 
So very, very tiresome.
Thursday, February 05, 2004
I WANNA STOMP ON HIS FACE LIKE 40 OR 50 TIMES

Dear Martin Scorsese,
 
Marty, my love, my jo, what have I done to deserve this?  On the heels of Gangs of New York you're making yet another picture with Leonardo DiCaprio?  I can maybe forgive your pathological need to cast a young Italian-American star in every freakin' film you make, and maybe Nic Cage didn't work out so hot in Bringing Out The Dead, I dunno, he seemed okay to me...but what about Adrien Brody?  There's got to be someone besides Leo.  There's just got to be.  I've seen fifteen of your films, and that's not including some of the lousy ones you produced like Mad Dog and Glory.  I know you don't owe me, but consider it a favor to an interested party.  Please?  No more Leo.

I'm talking about
The Aviator
, of course, Scorsese's upcoming Howard Hughes biopic.   Leo stars with Cate and Kate (me-yowch!), and a rather esoteric cast, including: Alan Alda!  Ian Holm!  John C. Riley!  Brent Spiner!  Rufus Wainwright? Gwen Stefani?  A star-studded affair, no doubt.   
On the bright side (for me, anyway), Scorsese appears to be following
The Aviator
with
a documentary about Bob Dylan.
  I just hope it isn't, you know, narrated by Leo or something. I haven't seen Scorsese's "Feel Like Going Home" segment of
The Blues
yet, but in my depraved imagination I fear that it features talking-head interviews with "Leonardo DiCaprio: ethnomusicologist." 
Everyone's an expert these days.
Tuesday, February 03, 2004
WUZZAH?
Why is Amazon getting into the campaign fundraising biz?
Also, George W. said the following Monday morning:
"We know he [Saddam Hussein] was a danger. ... He slaughtered thousands of people, imprisoned people. What we don't know yet is what we thought and what the Iraqi Survey Group has found."
"We don't know what we thought."  Great. And you wonder why we don't trust you? 'Course, he also said this:
"We also want to look at our war against proliferation and weapons of mass destruction in a broader context"
...practically
begging
some foreign power to come in and liberate the American people from our WMD-proliferating government.
Tonight, the Super Furry Animals kick off their U.S. tour in Minneapolis, and say "all governments are murderers and liars." Well,
Bill Hicks
says, SFA samples. I'm no anarchist, though.
THE ONES WE MISSED
Among the many great losses to the music world last year, especially Elliott Smith, Nina Simone, and Johnny Cash, there were a few names that passed me by:   
Ed Townsend
- A singer/songwriter who co-wrote the timeless "Let's Get It On" with Marvin Gaye.  He also wrote some tunes for Dee Dee Warwick (Dionne's sister) and the Impressions (post-Curtis Mayfield).  I'd never heard of him until after he died.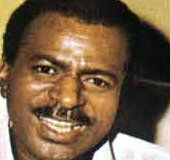 Edwin Starr
- nobody told me Edwin Starr died last year!  I lamented the late, great, but ultimately lesser talent Arthur Conley; I heard about Barry White, Noel Redding, Sam Phillips, Warren Zevon, and Maurice Gibb; but I didn't hear about Edwin Starr until today, and he died last April!  "Agent Double-O-Soul," "War," and especially "25 Miles" are huge favorites of mine, and bonafide classics.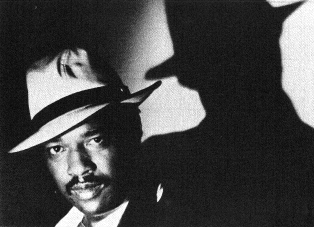 Walter Scharf
- was arranger, conductor and music supervisor of the
Willy Wonka &amp The Chocolate Factory
soundtrack.  Anthony Newley and Leslie Bricusse wrote the classic songs, but Mr. Scharf brought them to life.  
Ramon "Mongo" Santamaria
- Oh, this broke my heart.  I'm a huge fan of afro-cuban jazz, and I owe this love to Cal Tjader, Willie Bobo, and conga-player extraordinaire Mongo Santamaria.  He's probably best known for his latin-tinged cover of Herbie Hancock's "Watermelon Man," but he played on all kinds of great sessions over the years.  Luckily for the world, we'll have many, many records to enjoy for years to come:  
(On a related note: legendary bossa-jazz flautist
Herbie Mann
passed on last year, as well. Check out his collaboration with Stereolab, "One Note Samba/Surfboard," on their
Aluminum Tunes
or the
Red, Hot + Rio
compilation).